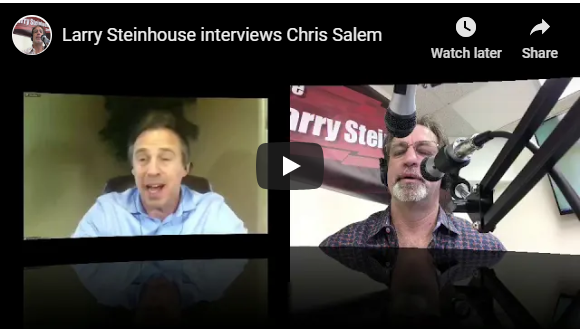 Larry Steinhouse interviews Chris Salem
In this episode, Larry Steinhouse interviews Chris Salem, an accomplished business process strategist, investor, private lender, world-class speaker, award-winning author®, certified mindset expert, radio show host & media personality, and wellness advocate partnering with entrepreneurs, corporations, & small businesses with overcoming their limiting beliefs so they can adopt his process to operate within the solution and not manage the problem for sustainable success.
Chris gets to the root cause of business challenges and employs the key principles required to become a transparent leader.
Chris has worked with organizations such as JP Morgan – Chase, Ralph Lauren, Microchip Technologies, Anthem, US Consensus Bureau, Hubbell Corporation, and NYPD Forensics Department and spoke on overcoming limited beliefs for peak performance at Harvard University's Faculty Club.
Be sure you like The Larry Steinhouse Show to get news and updates at:
https://www.facebook.com/TheLarrySteinhouseShow/