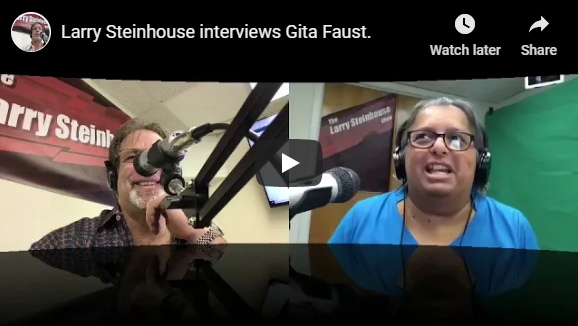 Larry Steinhouse interviews Gita Faust.
In this episode, Larry Steinhouse interviews Gita Faust.
Besides being an investor and an accountant, Gita is the owner of Fast Trac Consulting, a consulting and software firm located in Greater Philadelphia – Richboro, PA. Gita is a member of the elite Intuit Trainer/Writer Network, as well as a QuickBooks Solution Provider. Advanced Certified ProAdvisor in QuickBooks Online, Enterprise, Point of Sale, and TSheets since 1999 and has also been named a QuickBooks Top ProAdvisor several years in a row!
For over 30 years, Gita has worked with companies of all sizes and from various industries. She's written a series of books that teach users how to implement QuickBooks as a tool for property management and real estate. Gita's main focus has been to help growing businesses become more successful by automating their internal accounting processes and improving their overall business financial reporting.
In addition to her other work, Gita frequently speaks at real estate associations across the nation and provides training to thousands of business owners, consultants, and accountants.
Gita's website is at: https://fasttracconsulting.com/
Be sure you like The Larry Steinhouse Show to get news and updates at:
https://www.facebook.com/TheLarrySteinhouseShow/