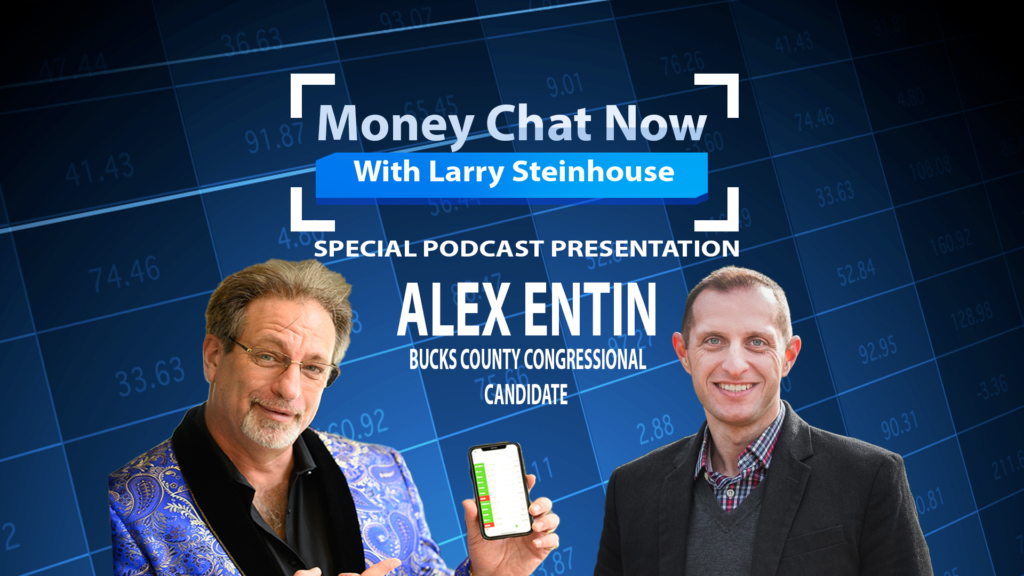 Larry Steinhouse Interviews Alex Entin!
Larry Steinhouse, host of Money Chat Now, interviews congressional candidate Alex Entin of Bucks County.  In this interview, Larry and Alex discuss the ever changing political landscape of Bucks County, Alex reveals anecdotes from his childhood in Moldova and how parallels to what he sees happening now inspired him to run, and they discuss the attempts of a current politician to smear Alex before Election Day.
You won't want to miss this special and SHOCKING Money Chat Now interview!