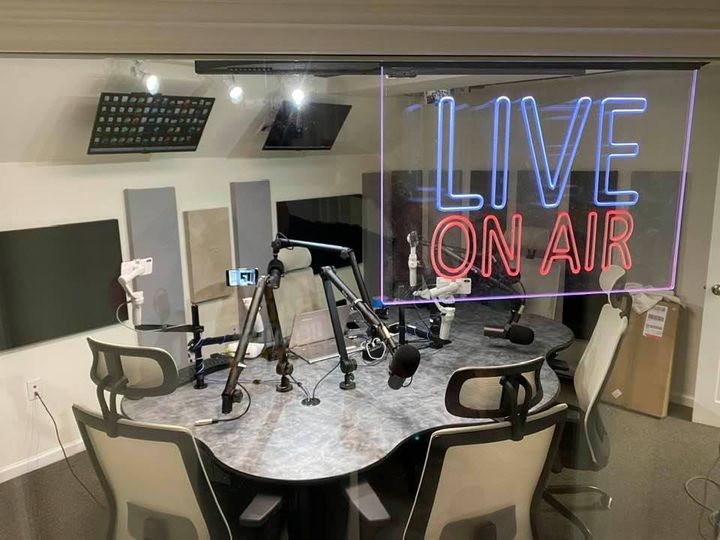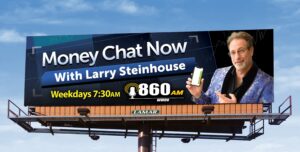 Do you have a new product that you are looking to get eyes on?  Do you want a platform to talk about your area of expertise?  If so, you'd be a perfect fit to be interviewed by Larry Steinhouse, the host of Money Chat Now on WWDB 860 AM (as well as across the internet), as part of the interview segment for the show!
Money Chat Now is a politically charged stock market pre-show, that gives you the politics behind the biggest moves in the stock market.  It is hosted by Larry Steinhouse, an expert in financial literacy, and the show is an exciting combination of vital stock market information and comedic takes on US Politics, with a conservative edge.
In addition to being the host of Money Chat Now, Larry Steinhouse is an accomplished investor in both the real estate and stock markets, and has years of experience cutting big deals for even bigger payouts.  He is the CEO of Investor Schooling, a school based in Langhorne, Pennsylvania, where he teaches students to how become their own bank and take financial control of their life. He also bestows mastery on the intricacies of both buying, managing and selling real estate, and navigating the ins-and-outs of the stock market.   He is famous for his sharp sense of humor, evoking a healthy level of satire and conservative comic sense and infamous for his devotion to wearing the most colorful collection of jackets anyone has ever seen!
Larry Steinhouse wants YOU to be a part of his show and share YOUR stories, ideas, products or good intentions!  Sign up at the link below and book an interview with Larry for either in-person in the Money Chat Now studio, or via Zoom.  We can't wait to hear from you!